Grand Mound Container Storage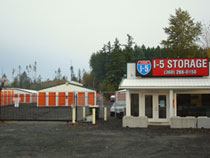 Are you looking for a safe storage space where you can keep all your old business records, equipment, and inventory? Do you want a secure unit between Seattle and Portland from where you can conduct business around these cities? If your answer is in the affirmative for both the questions, then you are at the right place.
We at I-5 Mini Storage provide quality shipping container storage units for Grand Mound, WA, and surrounding areas. These units can be used for personal or business purposes, depending on your requirement. Get in touch with us and discuss your needs for shipping container storage units or just one, the types of which include:
Small and medium
Large
On-site
Portable
All our on-site and moving storage containers are of top quality and made of sturdy material. They conform to the standards set for the container units and are available at reasonable prices.
Grand Mound Shipping Container Storage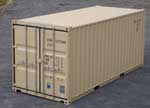 There are various uses for which a shipping container storage unit can be used. Whether you want to use it for personal or business use, you need to ensure that the unit you are getting is strong and sturdy, safe, and is appropriately located.
Count on us for any requirements of a shipping container storage unit near Grand Mound. When you call for our shipping container storage, you get the following benefits:
Cost-effectiveness
Durability
Easy accessibility
Safety
All our units are safe as they are in a high-security zone with an electronic keypad entry gate and video security cameras. The disk locks that our storage units have are very secure and cannot be broken into by lock cutters.
Grand Mound Container Storage Unit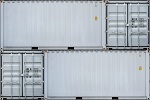 Finding the ideal container storage unit at the appropriate location in Grand Mound can be a little difficult. However, those residing near Seattle and Portland have an excellent opportunity to use our container storage units.
We offer quality container storage units for Grand Mound area residents with the pod storage cost depending upon the following factors:
Size of the unit
Duration for which the unit is required
Additional safety features required
If you are looking for a clean and modern storage facility, then get in touch with us. All our units are easy to access as you can drive up to them quickly. We have large turn areas for large trucks to load and unload goods from these units.
Feel free to call I-5 Mini Storage at (360) 262-6241 and learn more about our container storage in the Grand Mound area.