Container Storage Vancouver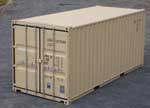 Large containers have endless uses, and one of the most prominent ones is of storage. Whatever container storage needs you might have; we can help you. 1-5 Mini Storage is equipped with state-of-the-art containers that can be used for an endless number of uses.
If you are looking for a strong and safe container storage unit in the Vancouver, WA, area, give us a call right away. Our shipping container storage can be useful for:
Mobile storage
Distribution purposes
Storing important items
We ensure that our containers will be of top quality and will not leak or be damaged. At any given time, our shipping container storage will look presentable and safe. Get in touch with us today if you are looking for a secure and sturdy container storage unit in and around Vancouver.
Shipping Container Storage Vancouver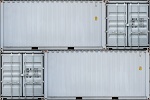 We understand that you need to have that sense of security before you can store your valuable goods in a container unit. This is why we offer high quality and secure shipping container storage for your convenience.
Once you decide to rent a shipping container storage unit with us, we ensure its safety by providing:
A complimentary high-security disk lock
Electronic keypad entry gate
Video security cameras
Well-lit environment
Register online today to book one of our shipping container storage in the Vancouver region. We will make the process seamless and offer you hassle free services. You can rely on us for all your container needs, and we will always do our best to match them.
Vancouver Container Storage Unit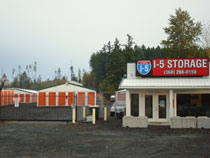 When you are wondering why you should choose us for your container storage unit needs, it is because we offer:
Drive-up storage access
Climate controlled units
Easy access as units are on the ground level
Most clean and damage free containers
Our container storage unit is located strategically between Seattle and Portland to serve you better. It can be used efficiently for your business as we will save you time and money. Book your container storage unit in the Vancouver area online with us and have it ready by the time you reach us.
Whether you need a storage container for residential or commercial purpose, we have got it all. Give us a call or reserve a unit online to book a container from our 400+ units.
Call 1-5 Mini Storage at (360) 262-6241 to reserve a reliable, versatile, and highly secure shipping container storage unit in Vancouver or the surrounding areas.