Container Storage Portland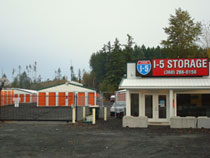 Many times, you find there is a need for additional storage space or temporary storage space. Finding an appropriate space within the city limits and within your budget can be a little confusing. If you look for such storage outside the city, you can find them per your budget.
This is where we can help. We at I-5 Mini Storage offer quality shipping container storage units for Portland, OR and other areas nearby. As our facility is strategically located between WA and OR on I-5, it is easily accessible. You can use our shipping container storage unit for any of the following purposes:
Personal storage
Business purposes
Temporary storage
You can also have the residential storage container delivered to a location suitable to you. We deliver these units at the specified location, and they may be used for personal or business purposes.
Shipping Container Storage Portland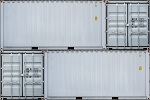 The best thing about using a shipping container storage unit is that it is highly secure for whatever purpose. If you are moving and require a temporary space to store your household goods or expanding your business and need to store extra inventory, these units are the best option. They are cost-effective, highly secure, and easily accessible.
Count on us for any numbers of shipping container storage units around Portland. Before delivering our units, to any site, we check them for damage. You can find the following sizes of shipping container storage at our facility:
Small sized units
Medium units
Large units
We pay special attention to security, and our facility has padlock entry gates giving access to only authorized users. Proper lighting and disk locks ensure additional protection of your shipping container storage units.
Portland Container Storage Unit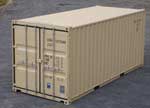 You have decided that you need container storage for your business expansion. With the available options, you are unsure of how to make the right choice regarding the unit. When looking at any container storage unit in the Portland area, you must check the following to guarantee a strong and sturdy container storage unit:
Exterior and interior
Roof
Doors
Undercarriage
Each of our container storage units available for Portland area residents and business owners is strictly checked for its structural strength. We ensure that all units are in excellent condition before they are leased to anyone.
Call I-5 Mini Storage at (360) 262-6241 for any requirements of container storage in the Portland area.