Centralia Container Storage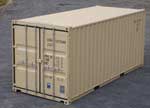 I-5 Mini Storage is a leading on-site shipping container storage unit provider serving the Centralia, WA area. While our containers make the ideal storage space for businesses, these can also be used as residential storage container units.
Do not hesitate to get in touch with us whether you need space for temporary storage of household goods when your home is being remodeled, to store personal belongings that are not in use but are not to be discarded, or to keep an inventory of raw materials and ready merchandise of your company.
We are committed to providing you with the finest shipping container storage unit available near Centralia for your home or commercial use.
No matter what type of things you store in our storage containers, rest easy that those will stay:
Undamaged
Secure
Easily accessible
Centralia Shipping Container Storage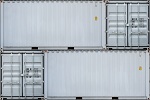 Our company is committed to quality and delivers excellence in every aspect of its services. We cater to all kinds of demands for our shipping container storage units from Centralia residents with equal sincerity and professionalism.
You may be an average homeowner who needs one storage unit for a short time-period or you may be a growing company needing to rent out multiple storage containers long-term to function as its distribution center.
In either case, we make sure that the storage space you receive from us is exactly what you had hoped for. Our facility offers everything that anyone with residential or commercial requirements for storage space would want, namely:
Convenient location
24-hour entry with drive up access
Clean, well-maintained, well-lit space
Large turn around areas
Visit us today to learn more about why the shipping containers units on our site are some of the best you can find in this region.
Centralia Container Storage Unit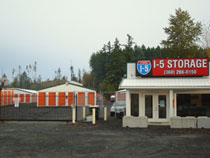 We believe that affordability is a key factor when it comes to choosing between different options for additional storage space. That is why we price our shipping container storage unit for Centralia area residents competitively.
You are sure to find renting our storage container easier on the budget than incurring the cost of pod storage. Opting for our storage solutions also makes good sense because we:
Offer containers of different sizes
Accept both UPS and Fed-X shipments
Provide units on the ground level
Are upfront in all dealings
For a shipping container storage unit, Centralia area residents should call I-5 Mini Storage at (360) 262-6241.