Astoria Container Storage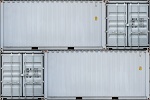 I-5 Mini Storage is your best source for all your shipping container storage unit needs. Serving Astoria, OR and the surrounding areas, we provide high-quality shipping containers to meet all kinds of storage needs, big and small.
We are located halfway between Portland & Seattle, making it convenient for our commercial customers to use our shipping containers for their business storage needs. We have shipping containers storage in a wide range of sizes, from small, medium to large containers. Whether you need a commercial or residential storage container, we can meet your needs.
Our range of container storage unit offers:
Climate controlled environment
Drive-up storage access
Electronic keypad entry gate
Astoria Shipping Container Storage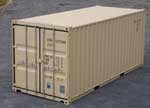 Everyone needs space. Business owners and homeowners both can benefit from shipping container storage units in Astoria. These convenient and affordable storage units prevent the need to build an additional storage area to store your belongings, thereby saving you plenty of time, money, and hassles in the process.
If you are searching for shipping container storage in the Astoria area, your search ends with us. We provide high-quality shipping containers at some of the most reasonable rates. Our friendly, knowledgeable team is always happy to address any questions or concerns you may have regarding our shipping containers.
Below are some of our featured offers:
A free high-security circular disk lock
Pay for six months and get a month free
Exciting military discounts
Astoria Container Storage Unit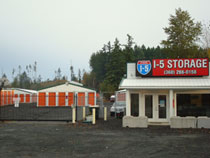 Shipping containers are a great storage option. From equipment storage to storing excess inventory and tool storage, shipping containers can be used for a wide range of purposes. Are you downsizing? Need a shipping container to store your belongings? When you choose us for your shipping container storage unit needs around Astoria, you want peace of mind that you have selected the best storage facilities.
We have some of the most sturdy and durable storage containers for personal and business needs alike. Our container storage units offer features that ensure maximum safety and security. So, there is nothing to worry about when you come to us for your storage container needs.
Below are a few other reasons to choose for your storage container requirements:
400 plus shipping units
Plenty of nightly lighting
Best prices
To discuss your shipping container storage unit needs in the Astoria area, please feel free to call I-5 Mini Storage on (360) 262-6241.