Gig Harbor Container Storage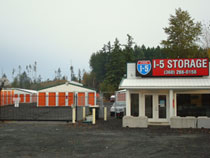 Storing excess household or commercial items is never easy. Finding the containers that fit your needs is never easy. You want to have options.
You want to decide on the appropriate size, whether you can have it located at your home or business, or leave it at the container company's site.
In other words, you need to find a company that provides mobile shipping storage container units. Call I-5 Mini Storage when you are in search of solid, dry, secure, and affordable shipping container storage units in the Gig Harbor, WA area.
Whether you require mobile storage containers or containers at our site, we have what you need. Store your household or commercial items in the containers with the knowledge that they will be safe.
If you are unsure of the type and size of the shipping container storage unit that will be sufficient for your needs, we are here to help you. We have containers of all sizes and types including:
Small
Medium
Large
Portable
Gig Harbor Shipping Container Storage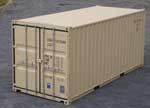 The shipping container storage unit is the perfect solution for safe and durable storage. Whether you need to store items at a construction site or wish to make a temporary site office, the container unit serves the purpose well.
Get in touch with us when you are looking for a shipping container storage unit in Gig Harbor or the surrounding areas. All our units located at our location are very secure. Security is a top priority so we provide the following:
High-security disk locks
Electronic keypad entry gate
Video security cameras
An abundance of night lighting
To learn more about the sizes and prices of our storage units give us a call. As one of the largest storage container suppliers around Gig Harbor, we take pride in our professional service that specializes in durable portable storage units with excellent security delivered anywhere you need it.
Gig Harbor Container Storage Unit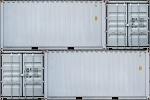 Finding a facility having quality shipping container storage units in the Gig Harbor area is not easy, as not many companies deal in these containers because of their size.
If you choose to have your container storage unit at our facility, you will find that we provide:
Easy access to the units
Large turning area
Abundant security features
Give us a call today and let us make it easy for you to store your household or business items.
Feel free to reach I-5 Mini Storage at (360) 262-6241 for any type of container storage you may need in the Gig Harbor region.